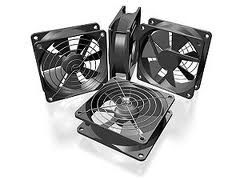 As soon as your computer turns on, it starts to generate heat. Certain computers generate more heat than others. For example, if you have a powerful gaming rig, this will generate more heat than a mid-range laptop. Generally speaking, your computer will come with the proper cooling equipment to dissipate the heat. Your PC will come with Fans and heat sinks to help keep your computer at manageable temperature levels. However, there are times when this cooling equipment is not working properly or when it just can't keep up with the amount of heat your computer is emitting. Let's take a a few common causes of an overheating computer.
Overheating Causes
There are a few things than can cause computer overheating. First, Gaming generates a lot of heat. Gaming causes the CPU and video card to work very hard, thus generating a lot of heat. Another cause is heavy multitasking. Severely multitasking the PC makes the CPU operate at high capacity and this generates a huge amount of heat in the process. Using your computer in a high temperature environment adds to the energy an average computer produces already and can lead to overheating as well. If you are gaming in an 80+ degree room, you will really want to watch your CPU Temps and Video Card Temps.
Computer Overheating Signs
There are a few things to look out for. First, at high temperature, fail safe software shuts down your system to prevent damage. If this happens, this will be pretty obvious because you may get an error message from Windows about this. Another common thing to look for is blue screens and frequent memory errors. Another simple sign is constant or frequent fan operation. One last thing you can do is to use a program like Speedfan or CoreTemp to monitor your CPU and video card temperatures.
How to Fix the Overheating Issue
If you are still under warranty, the best way to fix the overheating is by reporting such problem to the manufacturer. If the computer is pretty new still, having the manufacturer take a look at the problem is probably best as the overheating may be due to some faulty equipment or improper installation of cooling equipment.
Add Fans
Next, are there any places that you can add computer fans to improve air flow? If so, you can find computer fans pretty cheap online or at your local computer shop.
Clean it out
If you are not under warranty, there are still many things you can do. You can open up your computer case and really give it a good cleaning. Make sure you shut down and unplug the computer before opening it up. After you are inside your case, I would recommend using a can of compressed air on all of the fans and on the motherboard. Then, you can take a rag and clean the dust from the inside of the case.
Reapply Thermal Paste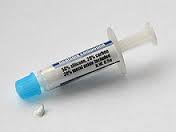 One more thing you can try is to remove the fan from your CPU and then reapply thermal paste. As your PC gets older, the thermal paste may start to break down and replacing it can really help dissipate heat.
This is an advanced task. Essentially, for this, you need to open up your computer and then find the CPU/Fan combo attached to the motherboard. You will want to remove the fan, but not the CPU. You will then want to give the CPU and fan a quick wipe down to remove any old thermal compounds. A tiny bit of alcohol and water can be used for this. Last, you can reapply the new thermal paste and put everything back together.
Laptop Cooler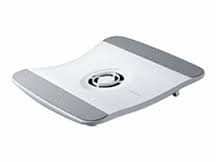 If you're using a laptop, a laptop cooler may serve a good purpose. Laptop coolers are electrically powered devices that consist of a fan and seat for your laptop. A laptop cooler can make a pretty big difference.
Move Your Computer
One last thing I want to add is that moving your computer to a cooler room may help as well.
Overheating Computer Dangers
Overheating can damage your motherboard or any other vital system components such as your cpu or your video card. Also, a hot computer usually runs slower than a cooler one. Keeping your computer at a good temperature can help with slowness or sluggishness.