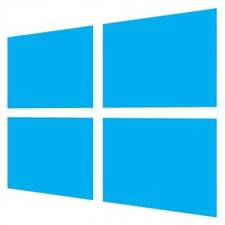 For those who have made the transition to Windows 8, the new layout, and tile format, is something which most have come to appreciate. The simplicity, ease of use, and ability to quickly find what you are looking for on your homepage, are just some of the features many appreciate with the tile layout. However, sometimes, these tiles are just not working, or, they simply switch off after you click on one of them. There is more than one solution to the problem, when your tiles are not working. Let's take a look at how we can fix this issue with the Windows 8 tiles not working.
Refresh your system
The simplest and first solution to try is to refresh your system. Doing this will re-install Windows 8 onto your device, but will leave your files, apps, and settings intact. When experiencing problems with the tiles, a refresh should do the trick. You can refresh by following these simple steps:
– Open the charms bar (moving your cursor to the top right corner, or press the window icon on the keyboard and the letter C).
– Click on settings, then PC settings.
– Click on general, and locate the refresh PC icon.
– Click on get started, and once the new window pops up, select next.
– Click on refresh, and the process will begin.
It is a simple step by step process to refresh, and all steps are laid out for you. So, it shouldn't be too difficult to do.
Update apps
If apps are outdated, or a new version has come out, this might also cause problems with launching them. Go to the start screen, and click on the store icon. From here, click on settings and update apps. You can see which updates are available, and can select which tiles you want to update from the list. In some instances, when you log onto your computer, it will inform you a new version of certain apps are available, which will automatically take you to the app store.
Fix metro tiles
For those who don't want to completely refresh the system, you can fix the metro tiles on the start screen. The wrong screen size or resolution may cause these tiles to stop working, resolution must be 1024 X 780 (at a minimum) for them to work. Simply right click on the home screen, click on resolution, and change it to the appropriate settings.
Another problem with metro tiles, occurs when you are not logged in to a user account. Open the power user menu, and click on the control panel. Then click on user accounts and family settings, and click on change user account. This will allow you to turn on your account, which will generally fix problems with your app tiles.
Sync your app license
If a license is out of sync, this may result in the tiles not working. Again, go to the start screen, and visit the app store. Click on settings, app updates, and license sync. The sync process will begin automatically.
Re-installing an app is also another alternative. There is more than one solution to the problem depending on which apps aren't working, and whether or not everything is up to date, you will notice your tiles and apps shut down occasionally. Any of these solutions, should provide a quick, simple fix to the problem.
Have you fixed this issue before? Let us know in the comments!