With TradeGecko's inventory and order management system, small businesses can manage and account for all their inventory, orders, and customers in one place – streamlining operations and maximizing profit.
TradeGecko: an entrepreneurial and technological journey
TradeGecko began in 2012 when brothers Cameron and Bradley Priest, along with Carl Thompson, saw a gap in the market after Carl encountered his fair share of inventory headaches when running his own clothing eCommerce business. They resolved to create a sophisticated inventory management solution and moved to Singapore to join technology accelerator JFDI – where their product came to life.
Since those early days, TradeGecko has become a leader in online inventory management, with offices in Singapore, Canada, and the Philippines, helping small businesses grow throughout more than 100 countries.
What does TradeGecko do?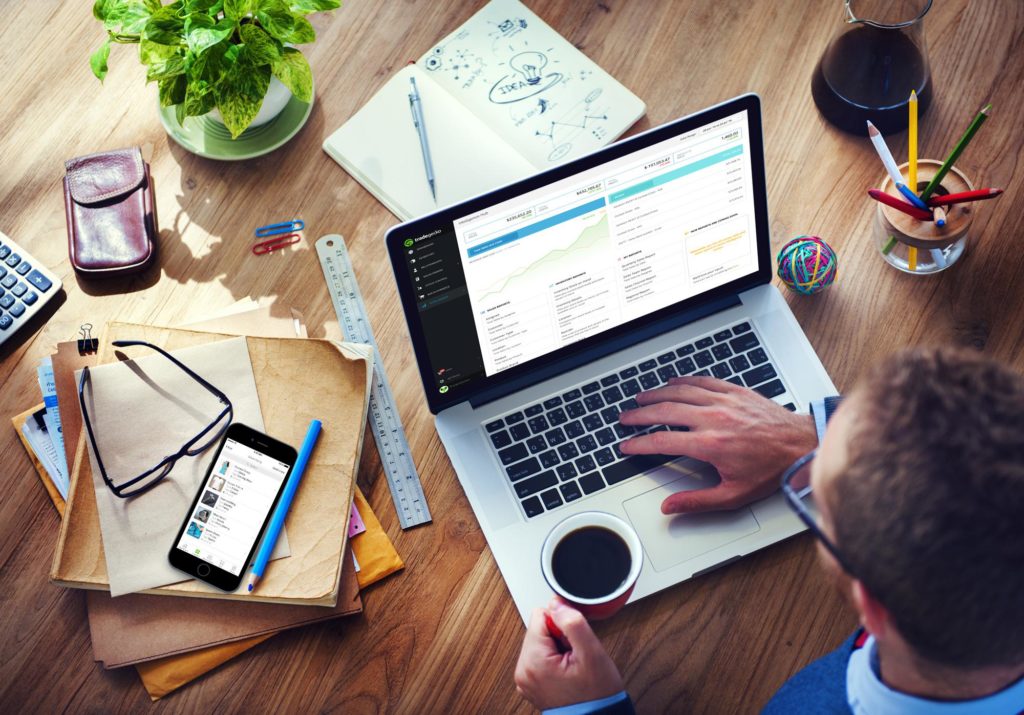 Gone are the days when inventory management meant keeping track of complicated spreadsheets or ledger books. Today, TradeGecko is revolutionizing order management by offering enterprise-level tools to retailers and wholesale merchants – enabling them to run inventory management operations, critical business applications and online commerce all in the one place.
The result? Business owners can work more efficiently, accurately, and cohesively – empowering them to grow sustainably and contribute positively to their bottom line.
Who should be using TradeGecko?
TradeGecko's inventory management software is designed for businesses for which online sales provide the biggest revenue stream. The system aims to support businesses in scaling up and can be integrated with eCommerce operations such as Xero, Shopify, and Woocommerce.
For wholesale businesses, TradeGecko provides a customizable, private online B2B store, where products can automatically be pulled from an existing online B2C store (if applicable) – making it easy for customers to purchase anywhere, at any time.
TradeGecko's inventory management app for iPad and iPhone, TradeGecko Mobile, also enables businesses to manage orders, products, and customers on the go. The client's entire product catalog is available via the app, making selling anywhere from trade shows to customer meetings a breeze.
TradeGecko Payments: making cash flow management easy
The newest development for TradeGecko is TradeGecko Payments, which gives wholesalers the ability to bill customers with one click. From a single dashboard, clients can access their account balance, payouts, and payments history, giving them all the information they need to manage cash flow effectively in the one place. Every invoice also comes with a "Pay Invoice" function to facilitate a faster payment experience.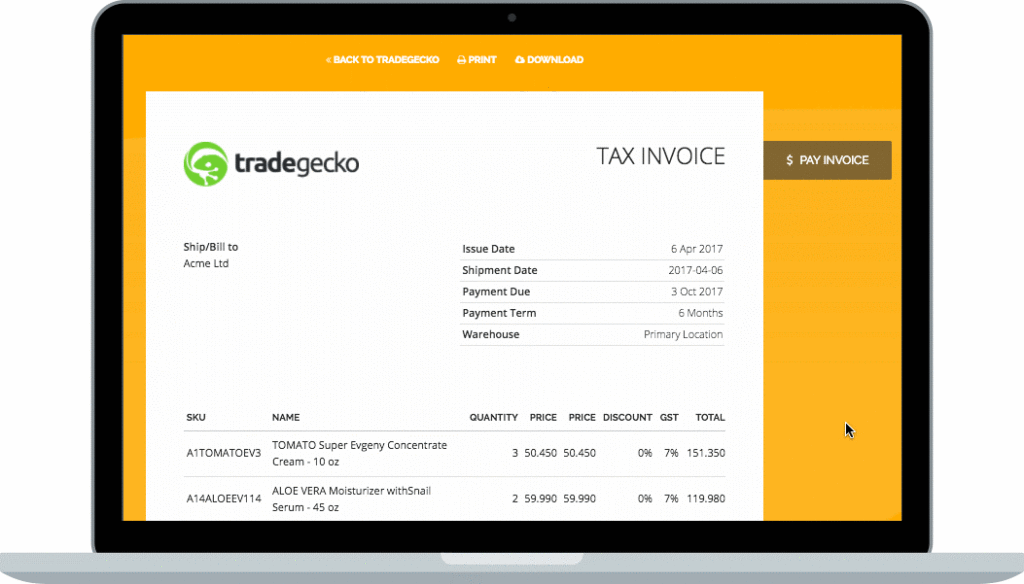 TradeGecko Payments is currently available to wholesalers in the United States, UK, Australia, and Singapore, with more countries and advanced functionality due to be rolled out in the near future.
Helping eCommerce businesses grow
Looking forward, TradeGecko's goal is to support new and existing customers on their entrepreneurial journey by equipping them with the right tools to run their businesses successfully.
Alongside technological advances and product improvements, TradeGecko's Sales and Success team is on hand to help clients get up and running on the system as soon as possible and offer ongoing support.
Sign up for a free 14-day trial of TradeGecko's inventory management system, or head to their website for more information.