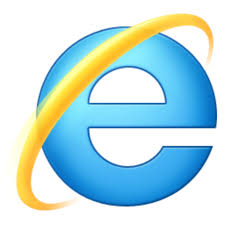 Internet Explorer was the first commercial browser that was given to the world by the tech giant, Microsoft. Since its first version decades ago, many new versions and upgrades have been provided by the Microsoft for the most used browser of all times.
With Windows 7, you will need to have better and more secure browsing experience. And that is why, upgrading from your Internet Explorer 8 has been recommended as a better advancement. Upgrading Internet Explorer 8 will give you added advantages of various features that you will enjoy, moving on to Internet Explorer 9:
Security: There were some flaws in the Internet Explorer 8, which had given rise to many piracy concerns. These concerns are well taken care of in the new Internet Explorer 9 version of Microsoft.
Better Graphics: With the incorporation of JavaScript engine, various web applications can now be handled very well by the Internet Explorer 9, which were not there in the Internet Explorer 8 version. These incorporations will give you improved graphic versions and quick load time of graphics and videos while surfing the web.
Add-on Performance Advisor: The new browsers give you an added advantage of integrating various types of new applications and extensions. These extensions make your web experience more fulfilling and rich. But in Internet Explorer 8, the add-ons sometimes posed various threats, which were making the browsing experience lethargic and time consuming, sometimes leading to browser crashes. But this problem has been dealt with proper care in the Internet Explorer 9. IE9 provides a Add-on Performance advisor, which tracks the performance of these add-ons and warns the users every time when an add-on application is trying to pose a serious threat to the browser functionality, like slowing down or any bug attack.
Tab Management: The basic problem with IE8 and earlier versions of Internet Explorer was that, there was not a good thing called as tabbed functionality. The tab system of 8 was very weak and not up to the mark, in comparison to its competitors. But with IE9, Microsoft has taken a good clue and has included way better tab management system. The users can perform Tab Tearing, where a user can drag a tab that he wishes to open, in the new window, without affecting the site he/she is hooked on at that moment.
Pin the sites: With pinning in windows, you can simply drag and drop the icon of the program that you wishes to open right away from your taskbar. The IE 9 allows that feature too, where you can pin a website or web application icon on the taskbar. This will allow you to open that directly from the taskbar, without having to open the browser first.
Compliance Standard Improvement: With IE 8 and the previous IE versions, there was an issue that the Internet Explorer browser was not truly compliant with many sites. But this concern has been greatly dealt with in the new version, i.e. IE 9, which assures you that this browser version will not break your site.
Sleek and fast Interface:  The IE 9 has become faster and sleek. The address bar and the search bar have been combined into a single address bar. The multiple menus of the previous Internet Explorer versions, which made the interface an un-attractive one, now have been consolidated into a single menu.
Support for HTML5: The IE9 now supports HTML5, the new coding source standard of the web design, which is being implemented more and more by new websites.
With increased web standards and applications, the need for better and improved browser functionality is the need of the hour, and IE9 delivers on all those counts. So, don't wait and upgrade Internet Explorer 8 version right away to Internet Explorer 9.