Board games are a great way to pass a lazy day, but there are some downsides to physical board games: time-sucking setup, enough board games for variety and some have complex scoring systems that practically require a math PhD.
However, you have an alternative that allows you to still enjoy your board games without all the hassle. Some companies allow users to download games of board game versions, which you can play with others on your device or with players from all over the world. There are a number of advantages to approaching board games in this fashion, such as letting the computer handle scoring disputes and some of the game rules. You don't have to set or clean anything up after you install the game. Here are a few computer versions of board games worth checking out.
1. Daily Mahjong
Daily Mahjong brings classic mahjong gameplay to your computer. Physical mahjong sets aren't a common sight in the U.S., but video games featuring this classic game certainly are. This version has more than 600 board variants to keep you playing for hours upon hours.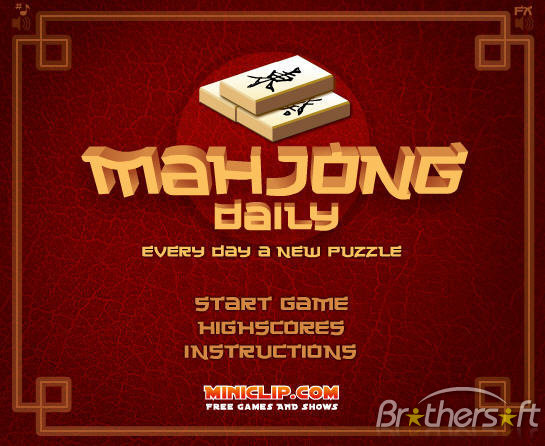 Photo of a Mahjong set by timquijano via Flickr
2. Battleship
Battleship is a game that has gotten plenty of playtime over the years. The video game version has a lot flashier graphics, with 3D battleships duking it out on the high seas. You have two game modes, either Classic or Salvo mode. The title also incorporates new gameplay mechanics, such as ranking and super weapons. It's a bit different from the standard board game, as it's heavily based on the movie that was based on the board game, but you get a good amount of classic gameplay, as well.
Photo of Battleship by jking89 via Flickr
3. Ticket to Ride
Ticket to Ride is a great primary introduction to European-style board games. This game has you creating train routes across the board game map. It's a very competitive game that needs a lot of skill, strategy and cunning to win. Gamers may score quick points through short railroads but get a higher amount of points for the long tracks. That opens you up to more disruption by your opponent, however, which makes the game's dynamics in constant challenging flux.
Photo of Ticket to Ride by yoppy via Flickr
4. Carcassonne
Carcassonne is a German board game that puts you in charge of building up a kingdom via placing tiles on the board. You have many types of tiles, from cities to farmland to rivers. You score points by placing farmers on farm land and bandits in the roads, by completing cities, and by creating other landscape features. Carcassonne is a board game that truly benefits from its electronic format over a physical board game, as keeping track of the score gets quite confusing at times.
Photo of Carcassone by Special*Dark via Flickr
5. Dominion
Dominion is a Rio Grande deck-building board game that is another entry point into European-style board games. Your goal is to complete the highest-scoring deck, using Kingdom cards, coins and other win conditions. Dominion is unique in that you only choose a small subset of Kingdom cards to play with, out of all of the cards available. This gives you a great deal of replay-ability, as each game is different.
Photo of Dominion cards by laffy4k via Flickr
What is your favorite online board game? Tell us in the comments.