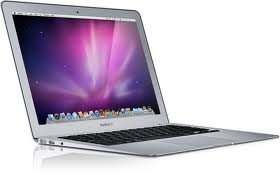 Apple computers are solid all-around computers that come with a great OS, OS X. However, let's face it, Windows is still the most used operating system right now. Due to this, there are many cases in which it would be helpful to run Windows on your MAC computer. Let's take a look at a few ways that you can run Windows 7, or even Windows 8, on your MAC.
Install Windows with Boot Camp
If you have OS X v10.6 Snow Leopard or later, OS X v10.7 Lion or later, or Mountain Lion v10.8 you can use a program called Boot Camp to install Windows 7 on your MAC machine. Boot Camp is software included with OS X Lion and Mountain Lion so you can run compatible versions of Microsoft Windows on an Intel-based Mac.
Essentially, you can use the boot camp assistant to prepare your MAC for Windows and to get the installation process started. After you do this, you can simply install Windows using the Windows CD, a USB drive, or an external hard drive. Apple has published specific guides on their website for this, so their is no reason to reinvent the wheel. Here are the guides for reference:
Run Windows on Your Mac with Parallels
By using Boot Camp, you essentially setup a dual-boot configuration on your MAC. However, what if you want to be able to run Windows directly from OS X without the need to reboot every time you want to switch operating systems? To make this happen, you can use a software called Parallels
. Parallels for Mac allows you to run Windows and Mac side by side. It also comes with a ton of useful features such as drag and drop file copy between Windows and MAC and the ability to launch Windows applications from your Mac dock.
I recently set this software up on a MacBook Air. Parallels was very easy to install and setup. Also, one thing I was worried about was that the MAC would slow down considerably with both operating systems running simultaneously. However, this was not the case. Both operating systems ran smooth and switching back and forth was also quick. You can click here to Get more details On Parallels and to Save 25% on it.
Overall, it is pretty simple to run Windows on your MAC if you have the need to. There are a few things you should keep in mind. First of all, your MAC needs to have an Intel processor for it to work. Next, you will need one of the following versions of OS X for this to work:
Mac OS X Mountain Lion 10.8
Mac OS X Lion 10.7.4 or later
Mac OS X Snow Leopard 10.6.8 or later
Have another way to run Windows 7 or 8 on a MAC? Let us know in the comments.