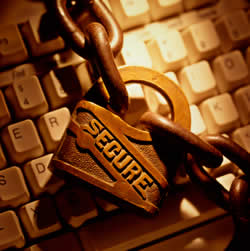 Having an anti-virus is no longer unusual for any computer user. There are a ton of anti-virus programs to choose from however. Many of these programs have huge space requirements and use a ton of memory that are large enough to make your computer slow.
Don't worry, there is still something you can do. You can choose to use a light but powerful anti-virus program. When I say light, this means that the storage requirement and memory usage of the program will not be a reason for your PC to slow down, and it is still capable of doing its function which is to save your computer from any malware that might affect it.
Here is a lists of the light-powered programs you can use to protect Windows:
1.      Avira Free Antivirus
With Avira, you can get basic protection from Trojans, viruses, rootkits and malware. It also ensures that the program will not use a ton of your PC resources for it to function. This is actually the most common free antivirus being downloaded.
2.      Digital Defender
This antivirus is free of charge and can be easily used for home computers. Digital defender does real time updates and prevention from viruses. It is so simple to use and has a very low weight for storage capacities.
3.      Zenok
By just downloading online with no extra charge, you can already have a capable antivirus program that can help you cure malware. Once installed, it can already update itself on its own.
This also protects your computer while online and program actually has the right interface that best suits your PC.
4. Immunet Cloud Antivirus
With the use of the clamav engine, this is one heck of an antivirus. Immunet Cloud Antivirus is powered by cloud and it is absolutely free with no costly updates. The program is designed to treat virus, Trojans, malware and alike. It has a small space requirement and is proven to be fast and effective. Since this is community driven, no need to worry about buying a full version because once a user from your community was able to find a cure for a new virus, then the entire subscriber base included in the group would also have the same protection.
5.      ESET Smart Community
ESET is one of the most popularized solutions for PCs. This has the ability to free your computer from root-kits, spam, virus and spyware, and it also has layered protection to provide more security to your computer.
6.      Zillya Free Version
Relatively, this is a new virus protection software that is based in the Ukraine. What makes this unique is that it does not have any full version. Instead it has an internet security that gives out additional protection and firewall for your PC. Among the other anti-viruses, Zillya does not have any advertisements. This lessens the risk of getting viruses and it serves as a special treat because no more head-aching advertisement to bug you while online.
7.      ClamWin
ClamWin is another free anti-spyware for Windows. This nice software scans and does automatic updates for virus definitions. It functions well without constantly asking you to buy the full version.
8.      Microsoft Security Essentials
This is an antivirus that is home-user friendly. You just simply need to ensure that your computer is running an authentic version of Windows. However, like some of the other programs, it does not come with a separate firewall component, but uses built in firewall of Windows instead. This is also best used for Windows Vista, 7, and 8.
So now, you no longer have to worry about viruses eating up your computer nor the antivirus to do the same with your computer's resources. Just remember that even if it's free, it does not mean that it won't work well. The next time you try a new antivirus, choose from those listed above. This ensures that aside from keeping your PC free from viruses, your hardware is also being protected.
About the Author

James Edward is a Network security expert in NYC.Besides this he has a passion to write on various computer securities related topics and tricks.