Dedication to an MMORPG can keep you glued to your desktop computer for hours. Eventually, though, you have to rejoin the real world. Luckily, you can take some games with you. Learn how to improve your MMORPG experience, so you can have just as much fun on your smartphone as you do on your desktop.
Enhance the Sound with Headphones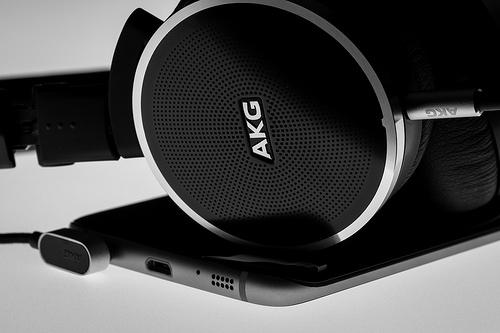 Image via Flickr by Federico Ettlin
A handful of smartphones come with decent speakers. Realistically, though, it will take developers years before they make built-in speakers that can compete with headphones. By putting on a good pair of headphones or earbuds, you get better sound quality that keeps you immersed in your game.
Practically any set of headphones that works well with a desktop computer can also make your smartphone sound better. When comparing designs, make sure you look for options that have microphones as well as speakers. Without a dedicated microphone, you'll have to communicate with other players through your smartphone. Considering that you could cover the built-in microphone while playing, it's best to get headphones with a dedicated microphone.
Some of the most impressive headphones for playing MMORPGs include:
Astro A50 Wireless
SteelSeries Siberia 840
SteelSeries Arctis
HyperX Cloud Stinger
Get a Phone With an Excellent Screen
Desktop MMORPGs rely on large screens that let you see all of the action in your games. When you play on a smartphone, you have to expect a limited view of your character's surroundings. The phone that you choose can, however, improve your experience.
Ideally, you should choose a phone with a large, high-def screen. The Samsung Galaxy S7 makes a good example because it has a 5.1-inch Quad HD Super AMOLED screen. The crisp display makes it easier for you to see what's happening in the game. Combine that with an awesome network, like T-Mobile's 4G LTE network, and you can go just about anywhere and play.
If your smartphone doesn't have an excellent screen, then you will probably get bored with most MMORPGs quickly. Choose wisely so you can stay connected to your characters and quests.
Maximize Your Smartphone's Abilities
Manufacturers set Android devices to give most users positive experiences. In most cases, that means maximizing battery power over speed and processing power. There is a good chance that your phone has more power than you know. You just have to tinker around and unleash its hidden abilities.
Activating Android's Force 4x MSAA setting will force your phone to dedicate more of its processing power to your games. It will also drain your battery faster than usual, so don't expect to play for hours on end without plugging your mobile device in to a power source or getting a portable charger.
You need to access Android Developer before you can turn on Force 4x MSAA. You can do this by navigating to the Settings screen and finding your phone's Build number. Tap the Build number repeatedly until it gives you Developer access. Once you have access to Developer options, scroll down to Force 4x MSAA and enable it. Suddenly, your smartphone becomes a better machine for MMORPGs.
Choose a Reliable Network
You will need to stream a lot of data to play a fast-paced MMORPG on your smartphone. Some smartphone providers don't have networks that can keep up with the demands of a large game.
T-Mobile's 4G LTE network offers faster data speeds than any other network. T-Mobile built its network so people could stream high-definition movies and television shows to their mobile devices. By choosing this network, you know that you can play your game without interruption. A lesser network could drop you right when you're preparing for an important battle.
Play Games That Work Well on Smartphones
Not all MMORPGs work well on smartphones. They may have detailed graphics that require a hefty processor or require a controller that doesn't connect to most mobile devices. You can save yourself a lot of frustration by playing games that will work well on your smartphone. Some examples include:
Pocket Legends
TibiaME
Travians
Die2Nite
These games feature simple graphics that won't slow down your phone. They also have fun quests that will keep you entertained for hours no matter where you go.
Smartphone technology has become so advanced that you can play large games on them. As long as you know how to get the best experience, you can stay connected to your favorite games at all times.