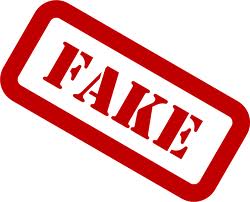 When it comes to measuring a person's reputation and fame, their social media popularity might be a good indicator. Usually, the more followers one has on social media platforms like Facebook or Twitter, the more likable they will probably be. This is not the case however, if one has attained their impressive following through fake friends and phantom accounts. The problem of fake accounts is becoming widespread on both Facebook and Twitter, and while there are various applications that have been specifically developed to deal with this issue, they are hardly sufficient to expose or deal effectively with the ever-rising numbers of false profiles.
Acquiring any number of admirers or followers by having fake friends on popular social media portals has never been cheaper and easier than it is today. When combined, Facebook and Twitter host computer networks that connect over a billion people. Inevitably, a few of those account holders may not have your best interests at heart, but are rather on social media for a variety of nefarious reasons that include information and identity theft, among others. Luckily, there are a few ways you can use to identify fake social media accounts and protect yourself from such predators.
Ways to Identify a Fake Social Media Account
• Fake accounts usually have only one picture of the owner in the entire profile.
• Holders of fake accounts hardly update their statuses or comment on other statuses.
• The only noticeable activity on these accounts will be the addition of random friends and followers. The owners will never join any groups or like any pages.
• Fake accounts often have a disproportionate amount of friends or followers belonging to members of the owners opposite sex.
• There is usually little or no information regarding the fake account holders past education or work experience.
• The birthdays indicated in the profiles of fake accounts are almost always unique and easy to remember, e.g., 2/2/XX or 12/12/XX.
• Some fake accounts will usually indicate the owners contact number in their profile. This should be an immediate red flag because most people who value their privacy would never expose their contacts to the public.
• Holders of fake accounts seldom receive queries or complements from others on their walls.
• The creators of fake accounts use common ruses like interest in dating, invitations through popular applications like games, and adding relatives or siblings, as a way of luring potential targets.
• Fake account users have a tendency to abuse activities like photo tagging and do this roughly hundreds of times more often than users of real accounts.
Wrap-Up
Social media networking has become a very powerful strategic marketing tool and mass communication channel that is unfortunately open to rampant abuse. There is no limit to the number of accounts that one can create on Twitter or Facebook, and many hackers and spammers have used this information to their advantage. They have used this knowledge to figure out how they can utilize popular social media platforms to access your private information, as well as that of all your friends and followers, and apply it towards their own selfish agendas. Social media sites continue to find new ways to beef up their online security to protect your private information, and keep up with these fakers who are becoming more sophisticated every day. Using the information highlighted above will also go a long way in helping you identify fake social media accounts that may attempt to lure you into their traps.