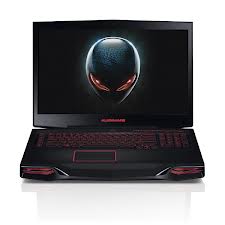 You don't need to spend a ton of money to play fun games. However, finding the best bang for your buck can be tough with all the options on the market today. In this post, we aim to find a few of the best budget laptops for 2017. For the purpose of this guide, we will be looking at laptops below $750. Let's get right to it.
ASUS X555UB
The ASUS X555UB is a great overall laptop. It includes the Intel Core i7-6500U which offers 2.5GHz speed. Games are powered by the laptop's GeForce GT 940M GPU, paired with 8GB DDR3L 1600 MHz RAM. You also get a new LED backlit display which looks bright and sharp, even in direct sunlight.
MSI GL62-6QC 065UK
The MSI GL62 looks like a pretty normal entry-level gaming laptop at first, but it has a few great features. First, it comes with a SteelSeries keyboard. Its display color saturation is impressive at the price, even if the screen won't blow you away in other respects.
This laptop is a solid machine with the right level of future-proofing and a display that makes a great first impression. Plus, it's much more affordable than the latest gaming laptops with the fastest graphics cards.
Acer Aspire F5-573-58VX Gaming Laptop
Acer is doing an excellent job when it comes to manufacturing a budget laptop with powerful specifications. The Acer Aspire F NX is just under $500 which is great for those on a tight budget.
This laptop comes with a decent blue color finish and stands out in looks from any other ordinary laptop out on the market. It sports a 15.6-inch Full-HD display with Acer's ComfyView technology to safeguard the user's vision even after prolonged usage. The laptop is powered by an Intel core i5-7200U processor with 8GB of RAM. Storage shouldn't be an issue as this laptop comes with a 1TB hard drive. The one main issue with this laptop is that it comes with an Intel HD 620 integrated graphics card which is good, but not great.
Lenovo IdeaPad 110
Lenovo is back with their latest notebook in the form of Lenovo ideapad 110. The Lenovo ideapad 110 is an interesting variant from the Ideapad series of laptops as it offers a very good set of specifications for the asking price.
This gaming laptop from Lenovo comes with an Intel Core i5 processor clocked at 2.3GHz and also features 8GB of RAM. It sports a large 15.6-inch glossy display making it a good large overall laptop. However, it also makes it a bit bulky interns of weight.
These are just a few of the best gaming laptops for those on a budget. Know of another great gaming laptop? Let me know in the comments.