So, your computer seems to be getting slower and slower as time goes by. Over time, you have probably installed a ton of programs, tools, add-ons, etc. One tip to regain some PC speed and to speed up your startup times is to disable some of the programs that automatically startup when Windows starts. You can still use these programs, they just won't automatically be loading every time you start your computer. This is a pretty easy thing to do to.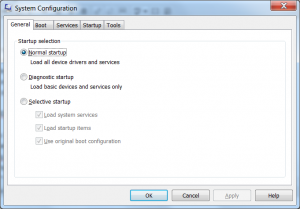 Use MSConfig To Change Windows Startup
Windows 7 and older versions of Windows such as XP and Vista come with a very handy tool that allows you to manage what starts up when Windows starts. This tool is the System Configuration tool or MSConfig. To run msconfig, simply click the Start button or Windows logo in the bottom left of your screen, type in "msconfig", then hit enter. The system config tool will popup. To edit startup programs, click on the tab that is aptly labeled "Startup". It will look like the picture below.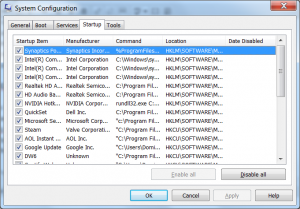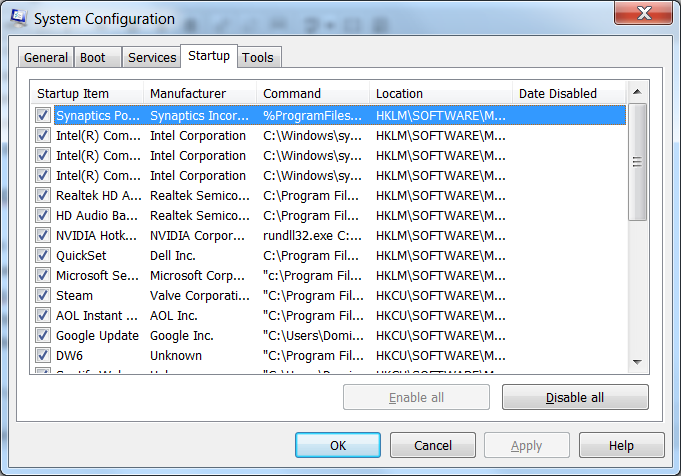 Now that you are on the startup tab, you can easily uncheck programs that you don't want to startup automatically when Windows starts. When you are finished, you can click "Apply" or "OK" to save the changes. You will have to restart your computer to see the results.
What startup programs can I disable?
The programs that you are able to disable really depend on what you have installed on your PC. However, I will try to list some common programs that are OK to disable.
iTunes (and iTunesHelper)
AOL instant Messenger
Steam
Origins
Adobe programs
Any DVD Playing or Burning Software like Roxio, PowerDVD, etc
RealPlay
GoogleDesktop
EHTray
Google, Bing Toolbars
Dropbox
These are just a few of the programs that you can disable safely. Chances are, you have more programs that can be disabled than listed above. One thing I do want to note is that I would NOT recommend disabling your Virus protection software. You will want this to startup when Windows starts up. Also, if you have laptop touch pad software, it is a good idea to leave this on as well.