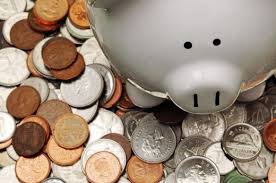 Banking and mobile finance apps have come a long way over the past few years. Most of these applications provide valuable services especially when it comes to tracking expenditures, saving money and managing personal finances. More so, these apps can help save as well as track money on the go, providing coupons and comparisons of different products as we shop online. The following is a roundup of the best apps for saving money that work on numerous platforms, which can help you get on track for a financially successful year.
RedLaser

RedLaser is a free app that provides an extensive comparison of prices between retailers to help users save money on purchases. The app is available for iPhone, Android, Windows phone devices and iPads. It lets users scan barcodes in stores and compare product prices with other retailers online and even locally. The app also provides its users access to discount codes and coupons and even nutritional information regarding scanned foods through their partnership with Fooducate.
Check
This is another free banking app that helps you keep track of your bills and money, helping you save money by avoiding overdraft fees and late payments. It was one of the most highly rated apps and in 2013, it won Google's Play Store Best App award. It is available for iPhone and Android devices. Check not only keeps track of when your bills are due, but also allows you to schedule payments and make payments any time using a credit card or bank account with a fee. You can setup alerts to know when the funds are low or when the due dates are approaching.
Mint
This app helps you keep track of your expenditures, where you spend and the kind of goods and services you spent your money on. Mint also helps its users create a budget for every category, and they can see how much they have spent and the amount that's left in the allowance with a few clicks. The Mint app also lets users compare cash spending easily against credit in order to track habits and change them if they desire to, offering a variety of ways to track habits to save money. It is a free app and works for iPhones, Androids and iPad users.
LearnVest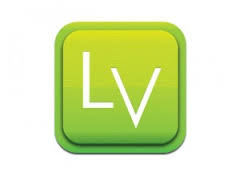 Want to create a budget but you don't know where to begin? LearnVest is the perfect app for you. First, you need to sync your investments and savings accounts to the app to get an overview of where your money will flow. The app categorizes expenses and shows you how much you spend on your travels and restaurants. LearnVest also lets you set goals and know your progress, allowing you to see if you are within your financial strength limits. Additionally, the app provides a complimentary call, and you can speak to a financial expert who can help you in setting your goals.
Expensify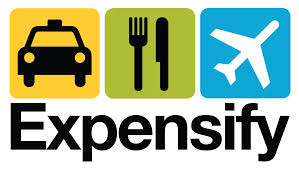 Are you tired of missing out on your reimbursements by constantly losing receipts for your work related expenses? Expensify, which is compatible with all iOS, Android, BlackBerry and Windows phone devices, allows you to track all your expenditures and receipts. You can take pictures of your receipts and create expense forms using this app. The Desktop software is also available for accounting professionals to easily and quickly manage their books and receipts.