If you access the internet, then having a good firewall installed on your computer is a must. The Built-in Firewall protects the computer from abusive threats of local programs, while third-party Firewalls offer two-way protection. They protect your system from malware and allows safe access to websites. However, firewall protection has been built into Windows 8 and thus, paying for a third-party firewall utility may not attract many people. Fortunately, there are a number of free firewalls available on the market that are worth considering.
ZoneAlarm Free Firewall (2013)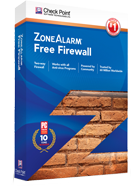 ZoneAlarm is one of the most popular and commonly preferred firewalls for Windows 8 and Windows 7 OS. Developed by Zone Labs, the software is available in 3 different formats: Fire Firewall, Internet Security Suite and Pro Firewall.
The software offers two-way firewall protection, and works best for both inbound and outbound attacks. It erases your internet history, cache, cookies and all passwords automatically, providing high-grade private browsing. The software also scans downloading files to identify threats. It is indeed one of the fastest and user-friendliest firewalls for Windows 8.
Comodo Firewall (2013)
Light, simple to install, user-friendly and efficient are some basic features of the software. Comodo effectively protects the computer from hackers and all kind of malware. Developed by the Comodo Group, the software works amazingly well on Windows 8 OS. It is also available for Android devices. Comodo firewall is available in two versions – Freeware and Commercial. It offers a plethora of features including: hardened browser, sandboxing, and secure DNS lookup.
TinyWall 2.1
The TinyWall 2.1 is also a popular free Firewall for Windows 8. It works best in partnership with Windows Firewall. TinyWall 2.1 offers effective and simple two-way protection to all Windows versions made after Vista. If you're looking for a firewall without any of the extra bells and whistles, then TinyWall is a good choice.
Online Armor Firewall
Online Armor Firewall is one of the best free firewalls for Windows 8. It is absolutely free and offers a ton of features that you may not find in any other free versions. It is simple to install and easy to use. It protects the computer from inbound threats and controls data loss. However, the firewall is only designed for personal use. The best part is that it offers three versions for protection and that it does not affect the overall speed of the computer like some firewalls do.
Outpost Security Suite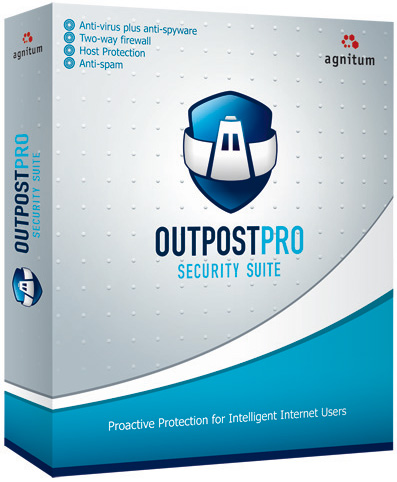 Developed by a popular firewall company Agnitum, Outpost Security Suite is highly recommended firewall software for Windows 8. It provides a cloud based service to ensure high-quality protection. It also provides efficient automated operating system defense for better protection. It is available in both free and pro version.
People often lose their Gmail and Facebook passwords due to constant online attacks. Thus, a good firewall is must for all online/internet users. Your firewall works as a strong wall between computers and websites. You can use any of the above mentioned 5 free windows 8 firewalls to ensure the safety of your computer and data.