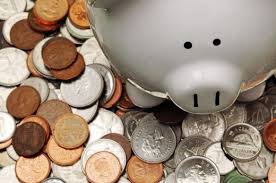 With all the craziness in the world markets in the past few years, it is tough to know where to put your money and how much savings is enough. Luckily, technology can help! There are a ton of great personal finance apps (with cool things like paycheck calculators, etc.) available for both Android and iPhone. One more great thing is that all the apps on this list are free! Let's take a look at the top 5 best personal finance apps.
Mint.Com Personal Finance
This easy to use app from Mint.com is great for managing your finances. This app, along with the mint.com website, will allow you to keep track of all your finances in one place. It can help you to see your spending habits and give you ideas on where you could improve these and safe money. You can pair this app with the website which has a ton of tools such as a budget calculator and mortgage calculators.
Google Wallet
Google Wallet keeps all of your credit and debit cards secure. You can connect any major credit card to the app. You can then make purchases by simply tapping your phone. Payment information will be transmitted via NFC. Google Wallet has its own pin, so if you lose your phone, you can disable your mobile wallet. By using Google Wallet, you can see all of your transactions in one place. This will allow you to better manage your purchases.
E-Trade Mobile
We have all seen the funny E-Trade baby commercials with the baby talking up the mobile apps. Well, the baby is right, this is a solid app for anyone with an E-Trade account. With E-Trade Mobile, You can stream real-time quotes, manage accounts, monitor brokerage accounts, place trades for stocks, and more.
Top Bank Apps: Chase, PNC, Bank of America, Discover
There are a few banks that have taken a solid step forward when it comes to how you can access your accounts online. Chase, Bank of America, PNC, and Discover have done a great job leading the way in mobile banking. Most of these apps allow you to check your balances, transfer money, make deposits where ever you are, contact a customer service representative, and more! If you have an account with one of these banks, you should download the app for sure.
Google Finance
This is another super simple and easy to app from Google. This is a great app if you are invested into the stock market. You can use this app to track stocks, read company news, see stock charts, and more.